Meet our best assets... our doctors and support staff. Its the people that make Rocky Mountain Animal Hospital Special!
Dr. Jane Mohr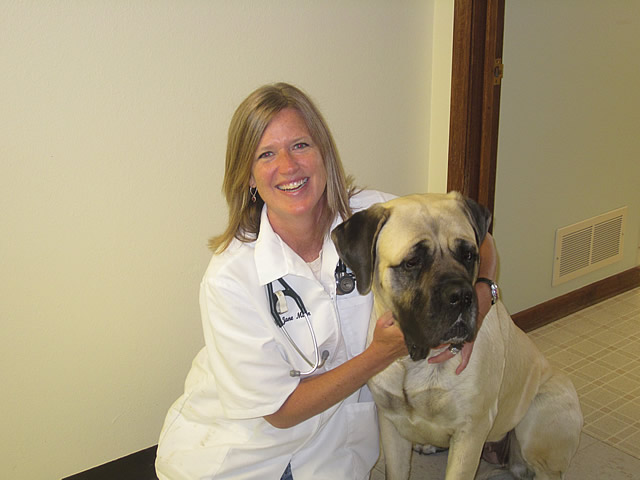 Dr. Jane Mohr grew up on a small family farm in Waukesha, Wisconsin. After high school, she worked as a Certified Paralegal for several years and then decided to pursue her childhood dream of veterinary medicine. She moved to Boulder, Colorado where she attended the University of Colorado in Boulder and obtained her bachelor's degree in Biology. She graduated from the University of Wisconsin Veterinary School in Madison, Wisconsin in 2005 and moved to Casper, Wyoming after graduation. Dr. Mohr has been practicing veterinary medicine in Casper since 2005 and takes special interests in internal medicine, endocrinology, general and emergency surgery, and dermatology. Dr. Mohr started Rocky Mountain Animal Hospital in 2010 and takes great pride in the quality of care provided, the excellent staff, and the facility.
In her spare time, Dr. Mohr enjoys traveling, spending time with friends, college football, and the outdoors. She has two daughters, Danielle and Sydney and two, very active border collies, Jenny and June.
---
Dr. Kelli McCluer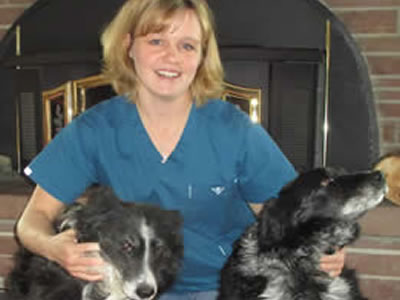 Dr. Kelli McCluer is originally from Interior, South Dakota. While growing up she also lived in southern Colorado and western Wyoming. Dr. McCluer graduated from Kemmerer High School in 1996. After attending Sheridan Community College and Colorado State University she was accepted to Oregon State University College of Veterinary Medicine. Dr. McCluer graduated from OSU in 2002 and returned to Wyoming to practice in Laramie. She has also practiced in Ft Bridger and Glenrock. Besides veterinary medicine she enjoys spending time with her two daughters Rana and Riley. They have 2 cats, 2 retired cow dogs and a horse.
---
Nicole - Vet Assistant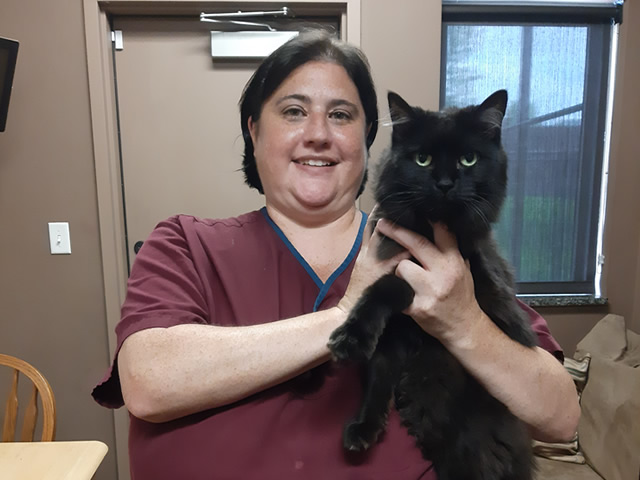 Nicole grew up in Arlington, Texas. As a child, Nicole always wanted to work with animals so she got her first job during high school at a veterinary hospital when she was 16 years old. She continued to work at that same clinic for 8 years.
She moved with her family to South Carolina and got another job with a veterinary clinic and worked there for 18 years.
Nicole recently moved to Casper, Wyoming in 2019 and joined our team.
---
Lauren - Vet Technician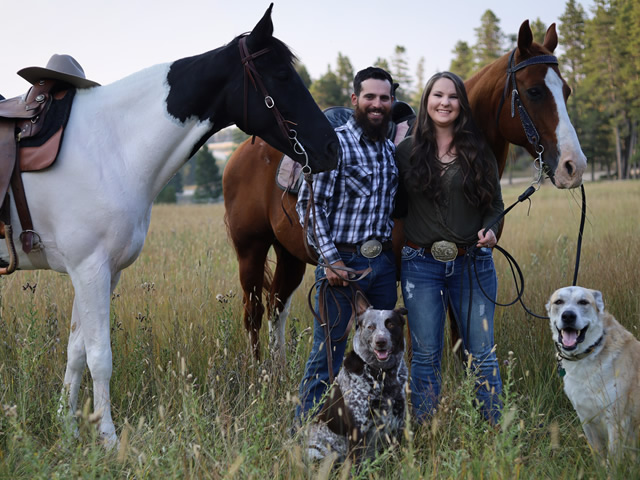 Lauren was born and raised in southern California and always had a love for animals. She began taking horseback riding lessons at the age of 13. She joined an organization called the California Rangers and competed throughout the western United States. After graduating Saugus High School in 2014, she got a job working at a boarding facility. She later moved to Midland, Texas with her boyfriend and obtained her first job in the veterinary industry. She fell in love with veterinary medicine and making clients and animals feel better. Texas was "too hot and humid" so they followed their dream and she and her, now husband, Connor, moved to Casper, Wyoming in 2019. They plan to settle in Wyoming and have no plans to leave.
Lauren and her husband have 2 dogs, Buck and Oakley, 2 rescue cats, Lilly and Pancake, and 3 horses, Yankee, Taggart, and Hudson. Lauren and her husband enjoy fishing, exploring, hunting, and doing absolutely nothing when they can.